AXEL ULite SOM/AXEL ULite Evaluation Kit/Getting started/Boot Configurations
History
Version
Issue Date
Notes
1.0.0
Jun 2021
First DESK release
AXEL ULite Evaluation Board is built upon i.MX6UL processor.
The following sections detail boot configuration options, which differ depending on the SoM.
Boot modes can be selected by J18 switches which acts directly on J2.20 BOOT_MODE0 configuration pin.
J18.1 switch is mapped to BOOT_MODE0 pin allowing different boot modes.
| Boot options order code | Jumper mounted | Jumper not mounted |
| --- | --- | --- |
| Boot from NOR | NOR | SD |
| Boot from NAND | NAND | SD |
Inserting a jumper on the left position header, the internal storage device is selected as a primary boot device: i.e. NOR SPI or NAND flash.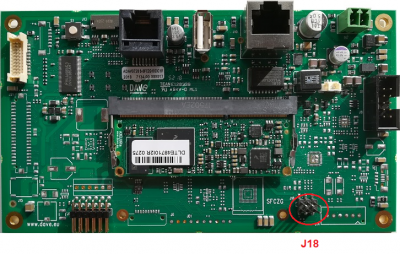 ---