Category:Bora
Bora Xilinx ZYNQ XC7Z010/XC7Z020 CPU module[edit | edit source]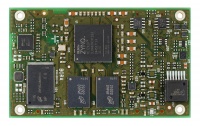 For detailed information about Bora, please refer to the Bora SOM article.
Please refer to the Keeping updated on Dave Developer's wiki pages modifications section for further information on how to subscribe to the RSS feed.
Please visit Bora Web Page for more product information.
Please download it from the following link: [1]
This category collects all the pages specific to Dido modules and related carrier boards.
Pages in category "Bora"
The following 61 pages are in this category, out of 61 total.